On August 18th, Nova Labs, creators of the Helium Network, announced they had purchased FreedomFi, who have paired open source software with CBRS to help implement a community driven cellular network. FreedomFi's team of around 30 will join Nova Labs, and while the terms of the deal of both cash and stock remain undisclosed, Frank Mong, Nova COO, described the acquisition as "fantastic marriage of similar size companies working on decentralized 5G." Before users may begin earning $HNT with these hotspots, an effective method of tracking the data offload must be developed. Founder of FreedomFi, Boris Renski said they have nearly completed a cellular settlement service that would measure and share gigabyte usage with public carrier accounting systems.


In an interview, Nova CEO Amir Haleem specified, "We had a desire to have more expertise in-house from FreedomFi and to be closer to accelerating what we are doing in 5G cellular." FreedomFi was the first to propose and receive approval for Helium 5G, and working with Helium over the last 18 months, have created the world's first Helium compatible cellular base station. These gateways allow individuals or businesses with no technical experience to set up 5G hotspots and begin earning the Helium $MOBILE Token. Sign up to get notified when we release our MNTD. 5G Helium gateway!
The $MOBILE Token is funded via a treasury, the creation of which was voted on by the community, and is funded by a generous grant from the Helium Foundation. The acquisition allows Nova to focus on increasing network usage, having established an impressive network of nearly a million IoT hotspots. Referring to the relative reduction in IoT hotspot onboarding, down to around 30k a month from highs around 70k in July, Amir said that he believes coverage has become substantial enough to redirect their efforts from expanding the network to increasing data usage. This is the intended purpose of the network after all!

Furthermore as 5G devices are now live one can monitor via Helium Explorer how the cellular portion of the Helium network will be growing. We are already seeing a 1000 hotspots onboarded monthly, which is a tempo no privately owned telco can keep up with!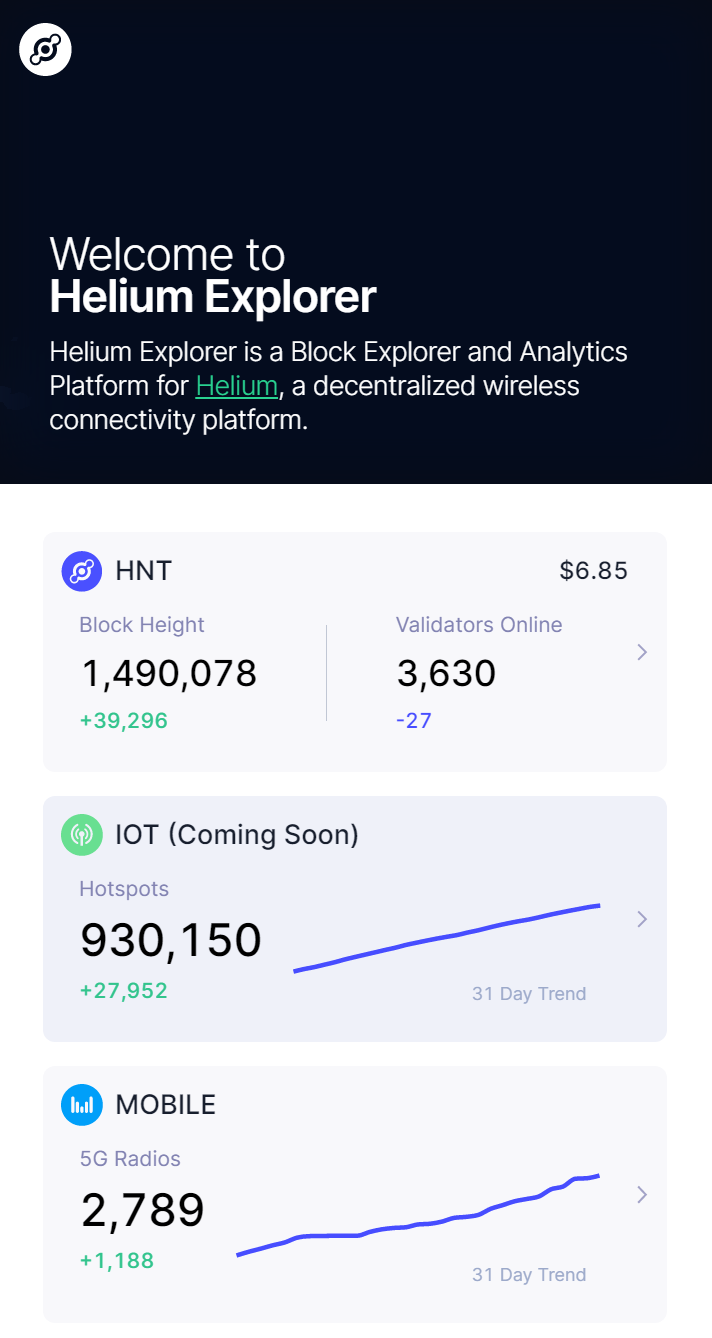 Nova and FreedomFi now need carriers to agree to offload network traffic, and Resnki says they are in conversations with 2 of the 3 Tier-1 providers in the US, as well as several Mobile Virtual Network Operators, or MVNO's. An MVNO is a cellular communications provider that does not own the network over which it provides service to its customers. Renski teased interviewers saying he expects a major MVNO announcement by the end of Q4. Samsung, Nokia, Qualcomm, and Dish have all invested in Nova Labs within the last year, Nokia and Qualcomm having both contributed to FreedomFi as well.

FreedomFi and Nova labs intend to pursue Wi-Fi mining as well, however will not be the first to do so. Wicrypt is another company offering crypto miners that support Wi-Fi as well as LTE. The news of FreedomFi's absorption under Nova comes shortly after Amazon announced they would also be trying their hand at a privately owned 5G network. Renski said in an interview with The Register, "I am very happy to see AWS making a push into CBRS because they are a pioneer and an awesome driver for bottom-up adoption of new technology, always focusing on making things cheap and simple. I always said the only way CBRS becomes useful is if it's as cheap and simple as Wi-Fi. I think FreedomFi's vision for CBRS (and Private 5G in general) is very much inline with what AWS is pushing." The entry barrier to Amazon's proposed network is unfeasible to beginner investors, and AWS will even be implementing a $10/hr operating fee.
One needs only take a look at the mobile statistics and it is apparent that there is no shortage of both devices and locations they are deployed at in order to provide an ever-expanding coverage, making the network not only competitive in price but also in service level and reliability.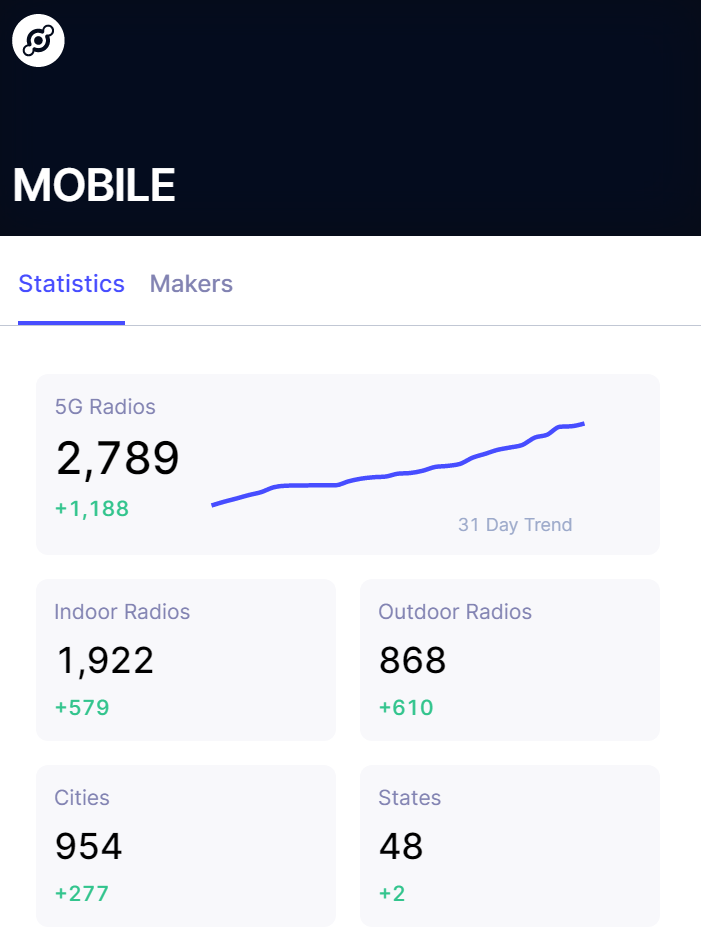 Here at MNTD., we've developed a stand-alone 5G hotspot, and are working expeditiously toward its certification, as well as a 5G modification kit that can be added onto any existing MNTD. hotspot. We believe putting user-friendly hardware that looks sharp in your home, or that can be trusted to weather the elements in one of our outdoor enclosures, is another vital step in onboarding the next billion users to Web3. Soon Helium hotspot owners will be able to take their existing LoRa hotspots and configure them to earn multiple tokens, which opens the door to a multitude of new opportunities for software services and protocols propelling the Helium Network into a position to achieve all new stratospheric heights.
Updated