Exchanging HNT
Some people HODL, or "Hold On For Dear Life," (a colloquialism for the refusal to sell), for the foreseeable future but many Hotspot owners like to take a profit to help reimburse themselves for their investment. Cryptocurrencies, like stocks, fluctuate in price based on market value and speculation, and while in your wallet they represent stock in the affiliated software. You may not plan on selling any time soon, or you may already be wondering how to take your Helium Native Token and exchange it for cold hard cash. We recommend using Binance.
Helium Wallet
You'll likely have already established your Helium wallet for your hotspot, and perhaps have experimented with making payments, transfers, or burning DC to vote on HIPs, (Helium Improvement Proposals). In your wallet, you're able to view your public wallet address. This is not your private key. Your private key is kept safe via your 12 words, or seed phrase (if you are using the new Helium Wallet app for iOS and Android, you have the option to create a 24 word wallet too). This wallet address can be viewed as your "bank account number" for your mined HNT. It can be shared in order to receive payments at no risk to your account's security. Copy and store it in a safe place.
Binance Wallet
Head to Binance.com or download the mobile app and create an account. You'll be asked to provide some verification of identity and connect a bank account (not mandatory). This may take 24-48 hours depending on your institution. Once you've got your Helium exchange wallet setup, select it to view your public wallet address. Copy and store it in a safe place.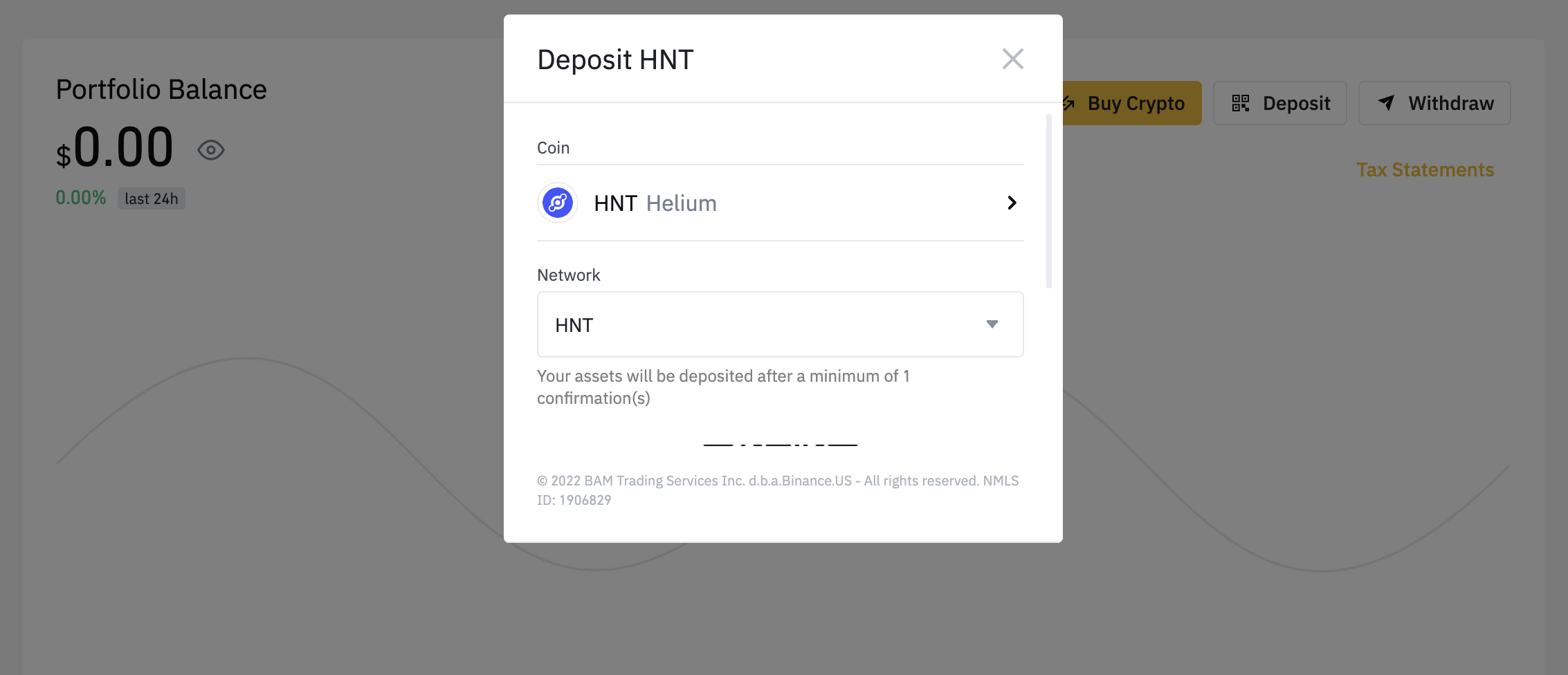 Depositing any other cryptocurrencies using the HNT wallet created for you by Binance will result in the deposit being lost. You will not be able to retrieve it. Only deposit HNT into this address!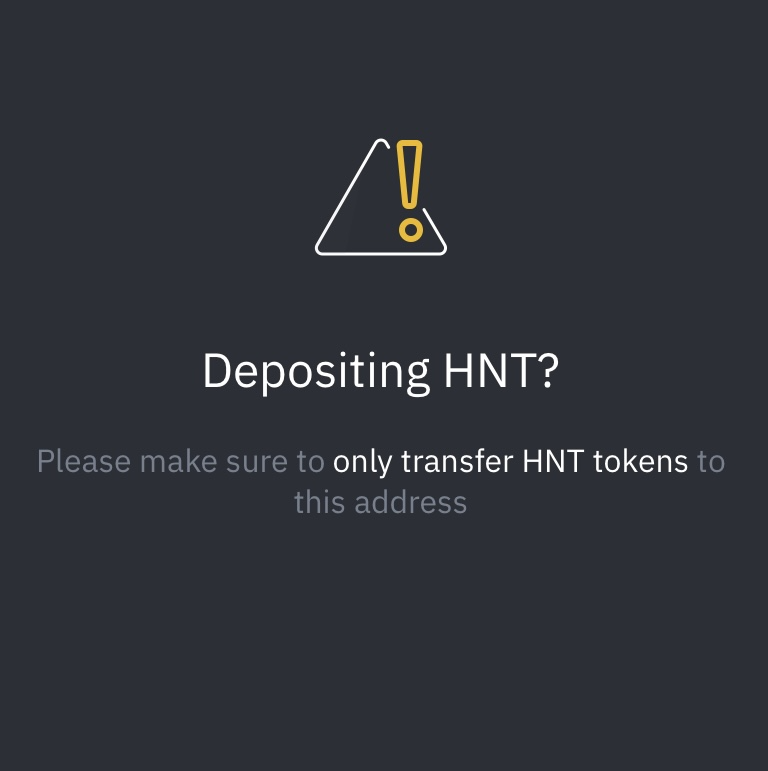 Transferring HNT
Select the account you wish to transfer HNT from in your Helium Wallet and click "Send." Click "Select Contact" > "Add New." Paste your Binance HNT wallet address, give it a nickname, and hit "Add Contact."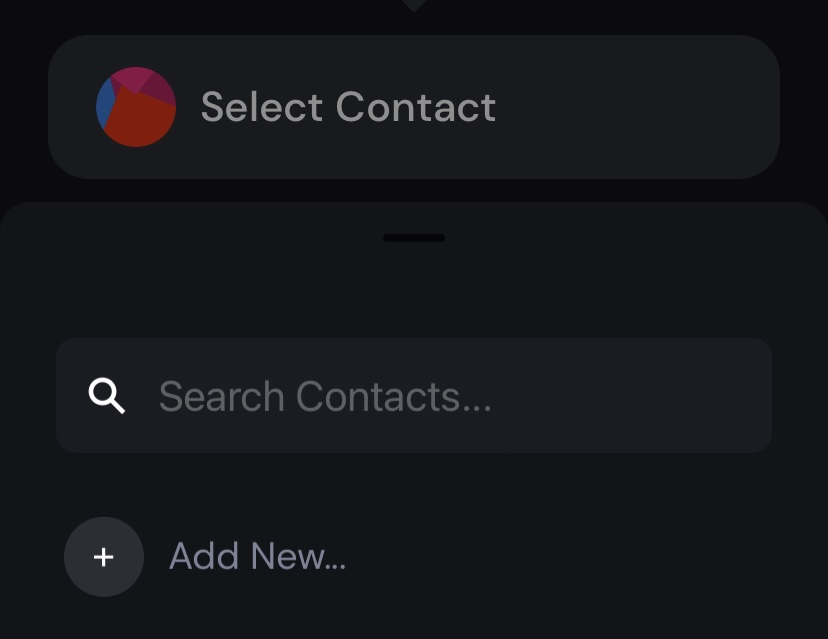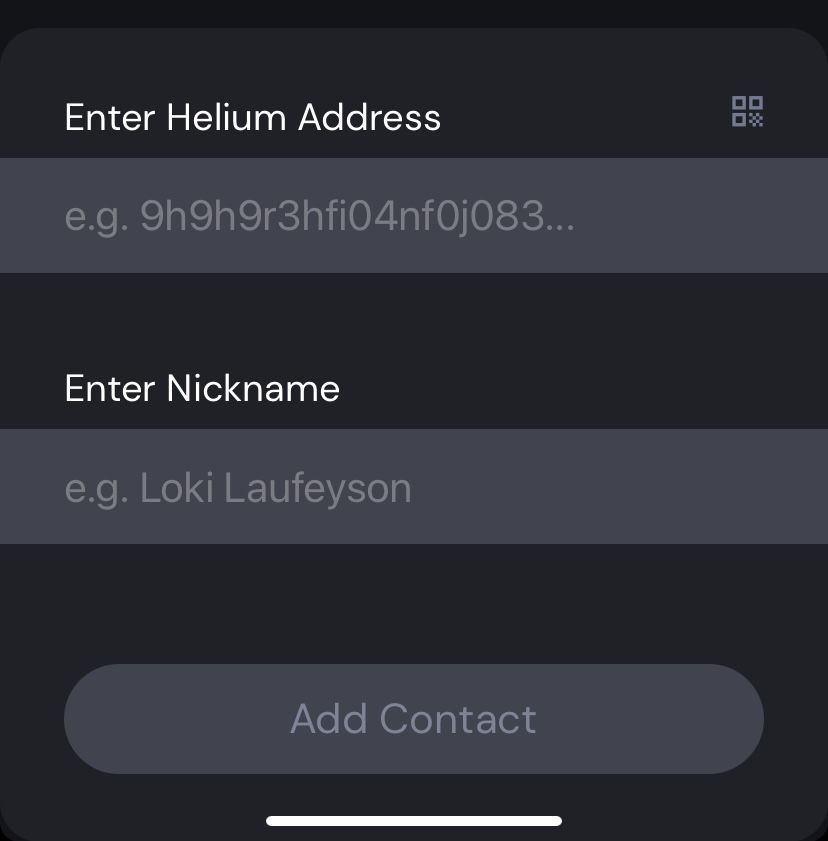 Select the contact from the list, enter the amount you wish to send, an optional memo, and hit "Pay." It may take some time for the transfer to process. You'll receive notifications based on your settings preferences. You can view the transaction on the blockchain by clicking your transaction and selecting "View on Explorer."
Cashing Out
Once your HNT reaches your Binance Wallet, you simply need to select sell HNT for fiat and cash out to whatever extent you desire. You should view your exchanges policies and timeframes regarding selling cryptocurrencies and bank transfers, as well as any instructions on how to do so. The steps may vary depending on your institution.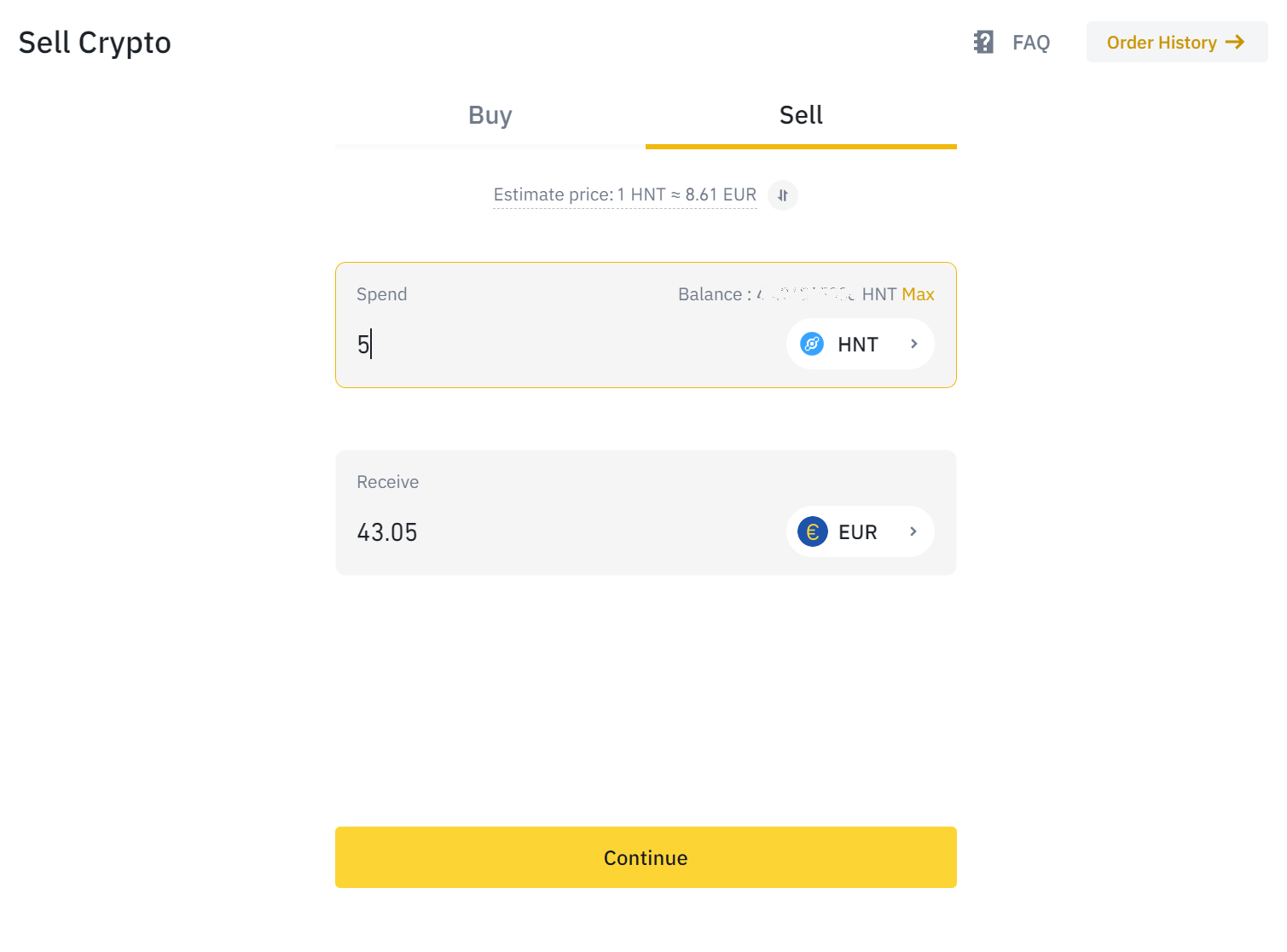 If you've got any questions, or are having any difficulty, don't hesitate to reach out to the RAKStars, or Helium Discord communities for suggestions and assistance. If you'd like our help, open a support ticket and we'll get you taken care of!
Adding HNT
In order to make updates to your hotspot's antenna or location, you'll need to have HNT in your Helium wallet that can be burned into DC in order to cover the fee. In the event you are in need of updating a hotspot and are unable to fund the payment, simply copy the Helium wallet address and create a send transaction of the desired amount from Binance. You will need to purchase HNT on Binance in order to do so.
Updated